By Stuart Yiga
The presidential taskforce on land matters has intervened in a case in which the late city tycoon Angello Kasirye's widow has accused Kikuubo-based businessman Issa Ssenyonga of grabbing her land.
Armed military officers went to the land in question, which is located in Kireka-Bbira, in Wakiso district with the area local council chairperson, Mathias Ssengonzi.
This followed a scuffle that had erupted between Ssenyonga's purported hooligans and the private security guards who had been allegedly deployed to guard the widow Edith Nansamba's residence.
Nansamba claims the first attempt to evict her from the land kicked off with the help of some bigwigs within the Police even though there is a pending Supreme Court Civil Appeal SCCA No. 5 of 2018 pitting her husband Kasirye (appellant) against Banda Kamulegeya (respondent).
She added that besides spraying her farm with chemicals that caused the grass to wither and stoning her livestock, the attackers also pelted her residence with stones as they erected temporary structures on her land.
"Out of the 46 acres my husband left me with, there were disputes regarding 11 of them and the case has been in court for over six years," Nansamba said.
She added that Peter Bert Banda Kamulegeya, who sold the land to her husband later in 2012, complained that he had not yet been paid for his 11 acres. He lost the case in two separate courts.
She added that her husband appealed in the Supreme Court, but having gone on without a settlement, Kamulegeya opted to settle the matter amicably.
Kasirye agreed to pay some money to Kamulegeya and thereafter, a consent judgment was entered into, in the presence of the Supreme Court registrar.
Shockingly, shortly after settling their disputes, another group of people emerged from nowhere, claiming that they were also interested in the case because they also owned part of the contested land.
With this background, the presiding judge, Justice Rubby Opio-Aweri, cancelled the consent judgment that had been entered earlier and ordered the case to resume.
Consequently, Ssentongo and Ssenyonga claimed to have had a special title covering 7.50 decimals, on the same land.
Both Ssenyonga and Ssentongo, however, maintain that they bought part of Plot 1297 from Kamulegeya and that he also signed for them transfer forms.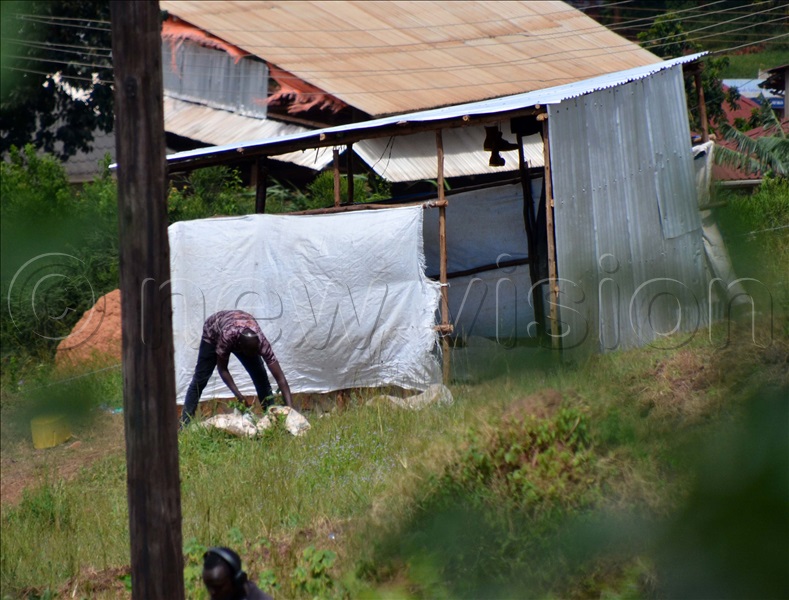 They added that after subdivisions of plots with the help of surveyor Julian Miiro, the titles got lost under unclear circumstances, which prompted them to apply for a special certificate on the advice of the Commissioner of Land Registration to have their interest registered.
Kasirye, however, denied authorising any applications for the special titles as alleged by Ssenyonga and his group.
History of the land
The Supreme Court documents show that the land on Plot 1297 was transferred from Peter Bert Kamulegeya to Angello Kasirye under instrument No. Kla355019 of 5/10/2007, but Kasirye's name was later cancelled from the said title under instrument no. WAK-00005661 of 16/9/2013, following a court decree dated 9/9/2013 vide HCCS378 of 2012.
Kamulegeya was re-instated as the owner and after, he instructed his land to be subdivided into plots 4419-4425.
During that period, Plots; 4423, 4424, and 4425, were transferred to John Ssentongo and Issa Ssenyonga under instrument No. WAK-00060699, WAK-00060697, and WAK-000606695 respectively under unclear circumstances.
Nansamba claims both Ssentongo and Ssenyonga could have conspired to remove her husband's name illegally and fraudulently from the register before the subdivisions were procured based on a fraudulently procured special title.
Petition to IGG
Through Praxlex Advocates, Kasirye's widow had on May 5, 2022, petitioned the Inspectorate of Government, (IGG) over the same matter.
She alleges that Ssenyonga and Ssentongo who claim an interest in the land through unclear means, allegedly connived with the former senior surveyor for Wakiso district, Joseph Batume and procured a special certificate of title to the suit land.
They further filled Supreme Court Civil Application SCCA No. 40 of 2019 successfully challenging the consent to withdraw the said appeal entered by the parties to SCCA No. 5 of 2018.
As such, the appeal was impliedly re-instated upon striking out of the consent that had withdrawn it, so all parties were restored to their previous position until the appeal was disposed of in the Supreme Court in favour of Kamulegeya.
The petition further shows on April 26, Wakiso district Police commander Ramadhan Tai Mahfemauzu, purporting to be implementing an order arising from SCCA No. 40 of 2019 which did not make any mention of a boundary opening or eviction, also backed the hooligans who pitched camp on the disputed land.
In a letter dated March 3, 2022, Nansamba objected to the boundary opening as had been authorised by the district staff surveyor Bashir Kizito, but he ignored her concerns.
Overwhelming evidence
She added that despite all the overwhelming evidence that Nansamba has been on the land for over 30 years, the officer in charge of Nakuwadde Police Post had labelled her agents trespassers and thieves and issued criminal summons to that effect.
However, the local council chairperson of Kireka Bbira, Mathias Ssengonzi, told New Vision that he allowed the boundary opening on the disputed land to take place because he was availed with several relevant document and court orders he did not wanted to defy.
What Police says regarding the matter
Kampala metropolitan Police spokesperson Patrick Onyango said they provided security to the group that had the court order, permitting them to clear boundaries on the controversial land.
"The court ruling clearly authorised Ssenyonga and his team to open the boundaries. As Police, we were just implementing the court order not that we were siding with anyone as alleged by Kasirye's widow," Onyango said.
On the issue of the foiled attack on Nansamba, Onyango disclosed that they are investigating the matter to ascertain the motive behind it.