By Eddie Ssejjoba
The commander of the land forces and First Son, Lt. Gen. Muhoozi Kainerugaba, on Saturday, May 7, hosted guests at the Entebbe Cricket Grounds as part of his 48th birthday 'thank you' celebrations.
The function was attended by, among others, the Deputy Speaker of Parliament, Thomas Tayebwa and attracted a number of MPs, Uganda People's Defence Forces division commanders, National Resistance Movement mobilisers, the business community, youth leaders and sports teams, including the National Rugby 7s team.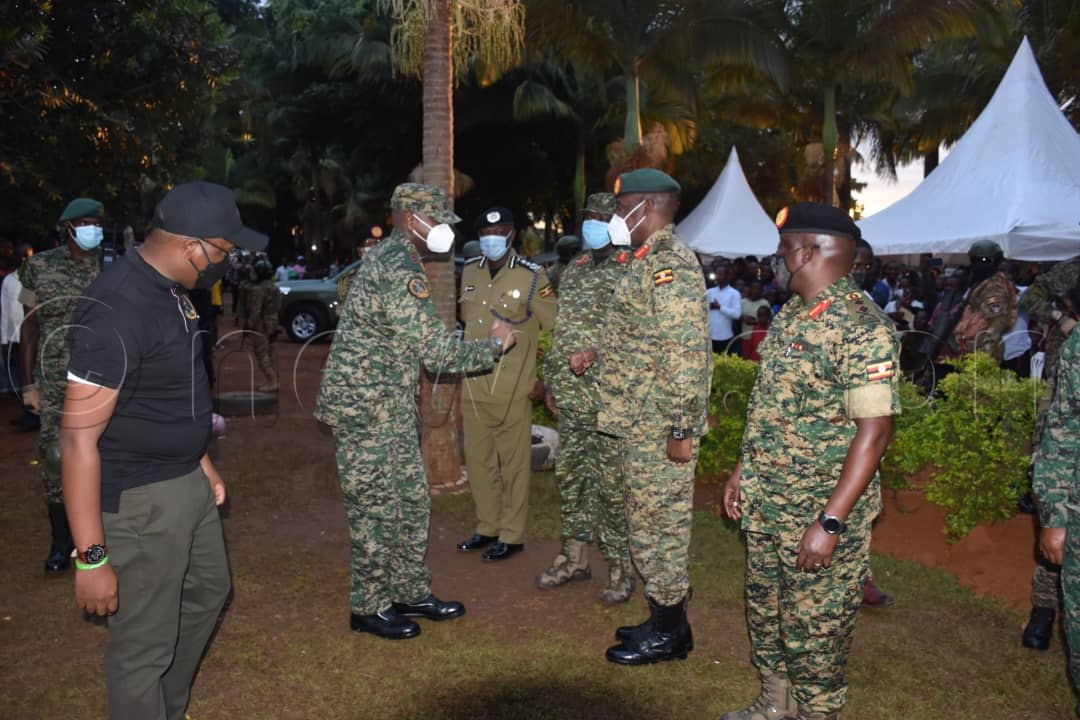 The event was organised by a committee led by Attorney General Kiryowa Kiwanuka, and deputised by Muhoozi's brother-in-law, Edwin Karugire.
Others were Giles Muhame, Kwame Ruyondo, Elison Karuhanga, Lillian Aber, Andrew Mwenda, Arinaitwe Rugyendo and Hassan Kashillingi, as well as Vision Group's Don Wanyama and Hellen Mukiibi.
Before the main event, Muhoozi was hosted by the Mayor of Entebbe Municipality, Fabrice Rulinda, where he thanked the people of Entebbe for working closely with him when he was head of the Special Forces Command.
He said Entebbe was his home and could not host people from Kampala before meeting them.
Other celebrations were held in April at Lugogo Cricket Oval, Ishaka in Bushenyi, and Fort Portal, but according to the organising team, they are yet to organise other events in West Nile and Karamoja.
The event at Entebbe was funded by Muhoozi's friends who contributed in cash and in kind.
Organisers said they planned for 4,000 guests, but had over 1,200 excess requests they rejected due to lack of space and over 6,000 attended.
The event was crowned with cutting cake and entertainment from a number of artistes, including Catherine Kusasira and Herbert Mendo aka Teacher Mpamire who mimics President Yoweri Museveni.