By Simon Peter Tumwine
The National Unity platform on Tuesday (July 12) unveiled a new proposed site where they are to build their new offices.
While addressing the media at the party's proposed site in Makerere-Kavule, Joel Ssenyonyi, the party spokesperson, said they have been renting most of the places where their offices have been, noting that it's high time they constructed their own party offices.
"Our office in Kamwokya has been Robert Kyagulanyi's personal premises that he offered to the party, but we are now here to break ground and construct our new home," Ssenyonyi said.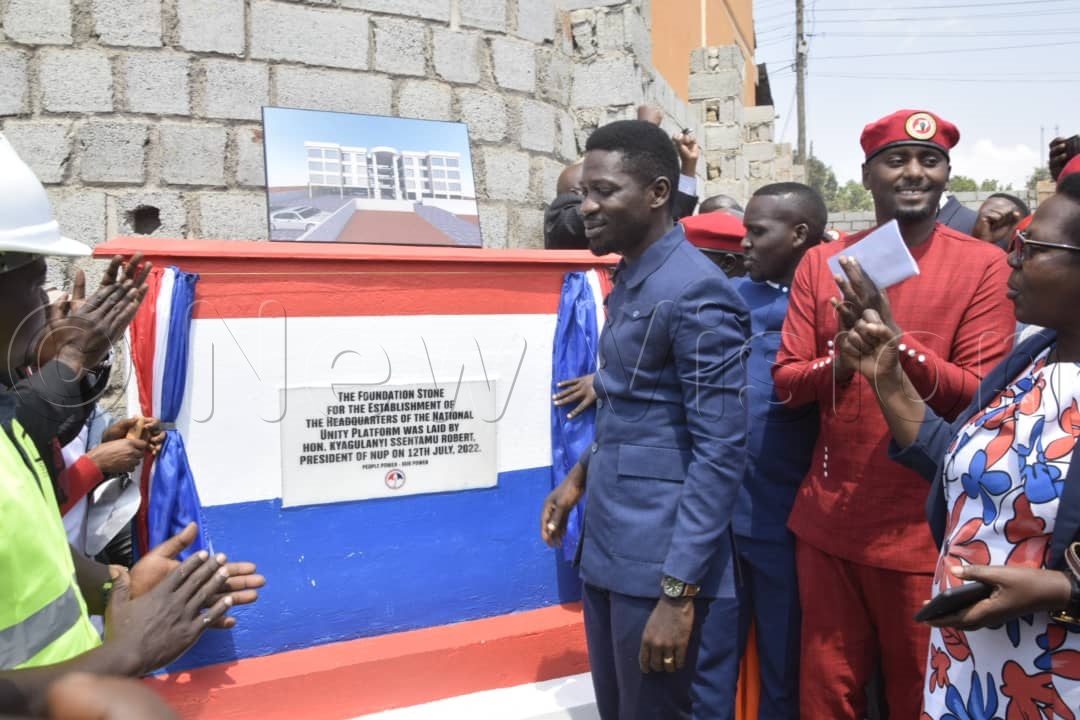 He said most people have been inquiring about the money that the Members of Parliament have been paying to the party, noting that the proposed site is the answer.
Without naming the price of the land, Ssenyonyi said they have been in position to acquire more than one acre of land.
"We are not going to do away with our old offices. We shall continue using them as a training centre for the young politicians and youths," he said.
David Lewis Rubongoya, the executive secretary, said ever since the formation of the party, Kyagulanyi decided to give his premises to the party for free.
He said they have always been frustrated by their landlords in various places where they are renting, but this is soon coming to an end.
Before setting off from their offices in Kamwokya, Kyagulanyi met with prominent social media star Asiya, who asked Kyagulanyi to visit her at her home.
At the groundbreaking ceremony, various MPs were in attendance. Some of them included Mathias Mpuuga, the leader of Opposition (LoP), Mwada Nkunyingi, Aisha Kabanda, and Gonzanga Ssewungu.