By Hajarah Nalwadda
 DJ Nash provided the Congolese Afro soundtrack to the partying crowd at Sheraton Kampala Hotel's swimming pool on Saturday (July 16) night.
A Night in Kinshasa was aimed at bringing more than a rhumba and soukous sonic feel to Kampala.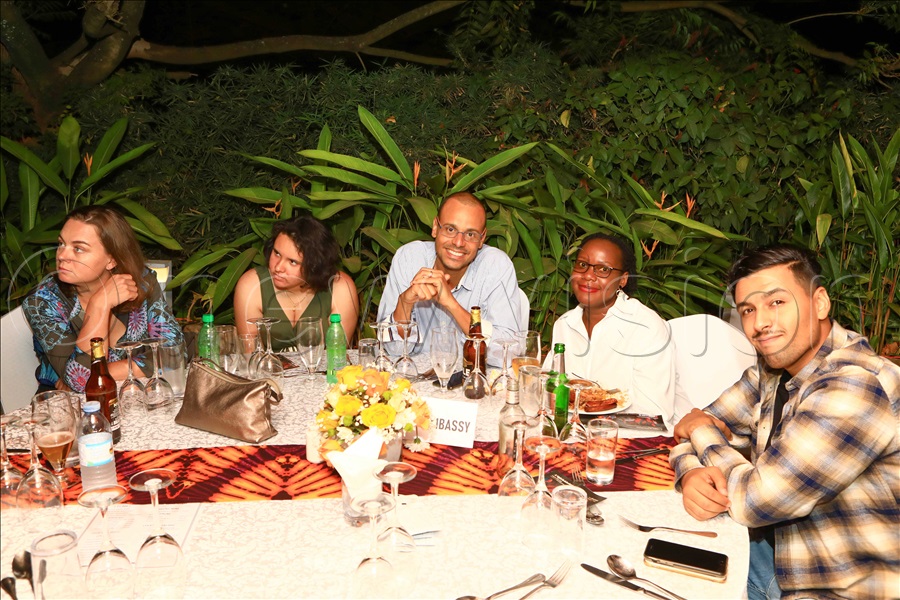 There was the cuisine, most of it strange, some of it familiar: Lablabi soup, fufu (borrowing heavily from West Africa), plantain (much like our own gonja), and mbala (circularly sliced sweet potato with its skin on). 
The heavy presence of zungus communicating in le langue Francaise, punctuating their speech with "bonjour, oui oui, ca va, merci" attested to the fact that Kinshasa is the world's largest francophone urban area, as in the city with the most speakers of French in the world.
———————————
Have a look at the rest of the pictures from the function, all by Hajjarah Nalwadda;